Bruce Holm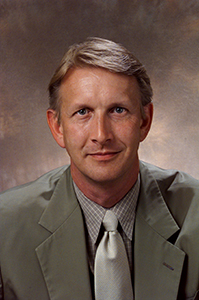 Born:
1959
Death:
2011
Bruce Holm joined the faculty of the University at Buffalo in 1989 as an assistant professor in both the Department of Gynecology and Obstetrics, and the Department of Pediatrics, Pharmacology and Therapeutics. He earned a B.S. in biochemistry (1981) from the University of Iowa, and an M.S. (1985) and Ph.D. (1987) in toxicology from the University of Rochester. Holm was promoted to associate professor in 1992, full professor in 1996 and was named SUNY Distinguished Professor in 2008. He also held a number of administrative positions at UB including senior associate dean of the School of Medicine and Biomedical Sciences, senior associate vice president for health affairs and in 2004, Holm became the executive director for UB's Center for Excellence in Bioinformatics and Life Sciences.
Sources:

Bruce Holm Curriculum Vitae, 2001.
Goldbaum, Ellen. "Bruce Holm, senior vice provost, pioneering researcher, dies at 52." UB Reporter, February 11, 2011.
Affiliation(s):
Research, Bioinformatics, Medicine and Biomedical Sciences
Record Group(s):
10, 52, 19
---
Biographical File Contains: