Peter H. Hare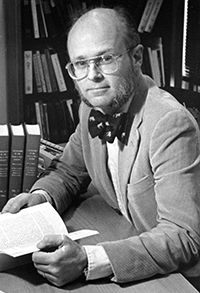 Born:
1935
Death:
2008
Peter H. Hare was born March 12, 1935, grew up on Long Island, New York, and attended the Groton School. He received his B.A. from Yale University in 1957, and both his M.A. (1961) and Ph.D. (1965) from Columbia University.
Peter Hare was a faculty member in, and frequently chair of, the Philosophy Department at the University at Buffalo from 1962 until his retirement in 2001. He also served as associate dean of undergraduate education and chair of the University-wide General Education Committee. Hare was named Distinguished Service Professor in 1997. He authored and co-authored several publications, including "A Woman's Quest for Science: Portrait of Anthropologist Elise Clews Parsons.
Peter Hare died on January 3, 2008.
Affiliation(s):
Philosophy
Record Group(s):
22
---
Biographical File Contains: