Robert S. Fisk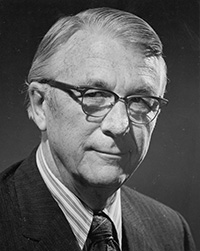 Born:
1913
Death:
2007
Robert S. Fisk was born in October 7, 1913 in Coleraine, Minnesota. He was a member of the University at Buffalo faculty for 26 years, serving as Dean of the School of Education from 1953 to 1967.
In addition, he was active in many local organizations and causes, including Planned Parenthood, Neighborhood House, Housing Opportunities Made Equal, and Camp Blue Heron, an environmental camp for children.
Before coming to UB, he served as an officer in the Navy during World War II, taught high school math, and was a professor of school administration at the New York State College for Teachers in Albany and at Syracuse University.
Robert S. Fisk died at age 93 on June 20, 2007 in Lincoln, Nebraska.
Affiliation(s):
Academic Affairs, Education
Record Group(s):
7, 17
---
Biographical File Contains: