Clifford C. Furnas Hall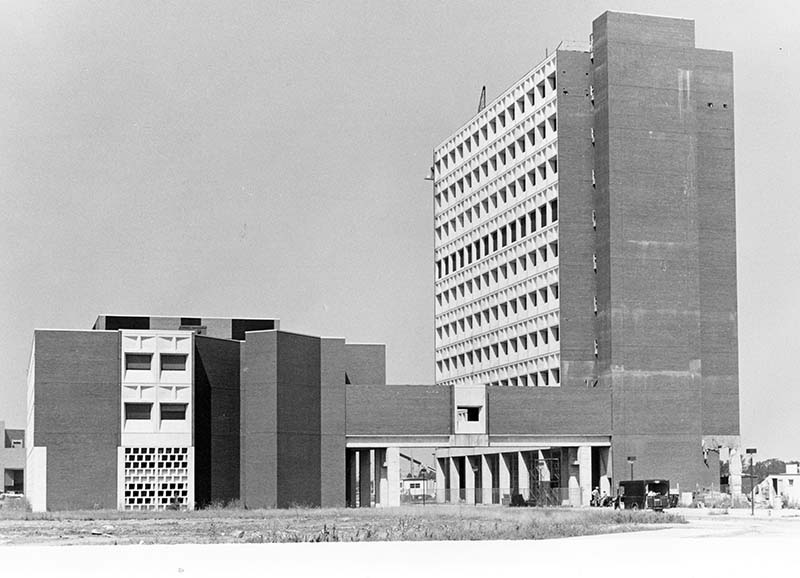 ---
Location:
North
---
Historical Note:
Completed in 1977, Furnas Hall is home to several departments of theSchool of Engineering and Applied Sciences. It houses the Departments of Chemical and Biological Engineering, Mechanical and Aerospace Engineering, Electrical Engineering, and Computer Science and Engineering. Furnas Hall provides space for systems design research and is equipped with an interaction computation laboratory.
---
Namesake:
Dr. Clifford C. Furnas (1900-1969) was a chemical engineer, metallurgist and aviation researcher. He competed in the 5,000-meter Track event in the 1920 Olympic Games in Antwerp. In 1943 he was appointed by the Curtiss-Wright Motor Company as director of its aeronautical research laboratory in Buffalo. The laboratory was given to Cornell University in 1946 where Furnas continued as its Director and Executive Vice President.
From 1962-1966 Furnas was the President of University at Buffalo and was a leading force in the negotiations and decision to merge the private University of Buffalo with the State University of New York. He undertook an extensive program of expansion at the University to meet the growing educational and research needs of Western New York, resulting in increased funding and the establishment of the UB Foundation.
---
History/Chronology:
---
Original Architect:
Marcel Breuer and Associates; Cannon Design
Construction Cost:
$8,827,000
Original Size:
104,915 gross sq. ft.