Foster Hall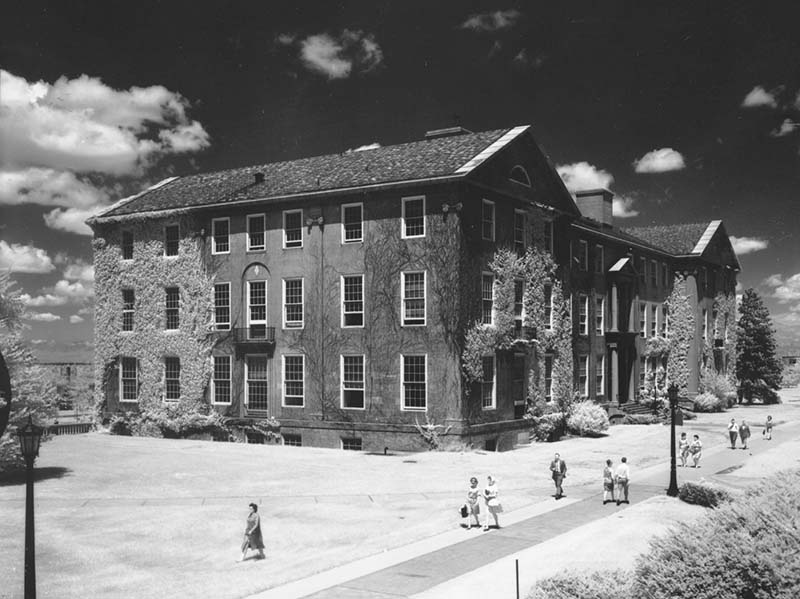 ---
Location:
South
---
Historical Note:
Foster Hall was the first building built specifically for the University on the new campus recently purchased at Bailey Avenue and Main Street. At the dedication ceremony, Chancellor-Elect Samuel P. Capen remarked that:
"Mr. Foster and his family have done much more than to give the University adequate laboratories and class rooms for chemistry and pharmacy… They have set the tone and the standard for the other buildings of the new University of Buffalo which are to be erected on this site."
In 1922 the new Arts and Sciences College moved into the Foster from its previous home, Townsend Hall on Niagara Square.
Today Foster is home to classroom and research space for a portion of UB's nationally recognized School of Dental Medicine.
---
Namesake:
Orrin Elliott Foster (1840-1928) was a manufacturer of medicines and a member of the University Council. Foster Hall was a gift of Foster and the members of his family for a Hall of Chemistry.
---
History/Chronology:
1920 -- Orrin E. Foster and family give $400,000 to the University for the construction of Chemistry building
1921 -- Start of construction
1921 -- (August 28) Cornerstone ceremony
1922 -- (October 27) Dedication
1980 -- (Winter) $6.5 million renovation began
1983 -- (August) Building is reoccupied after the renovation by dental units
---
Original Architect:
McKim, Mead & White
Original Contractors:
Cyrus K. Porter & Sons
Construction Cost:
$400,000, original cost
Original Size:
61,504 sq. ft. (original building)
---
Renovation Architect:
Milstein, Wittek & Davis (1983 renovation)
Renovation Size:
69,178 sq. ft.(after renovation)